EXCITING VIRTUAL HOLIDAY GIFT FAIRE, SUPPORTING OUR NEW FILM
COURT(SHIP) IN DEVELOPMENT! GET GREAT GIFTS: ACCESS HERE NOW.
<![if !vml]>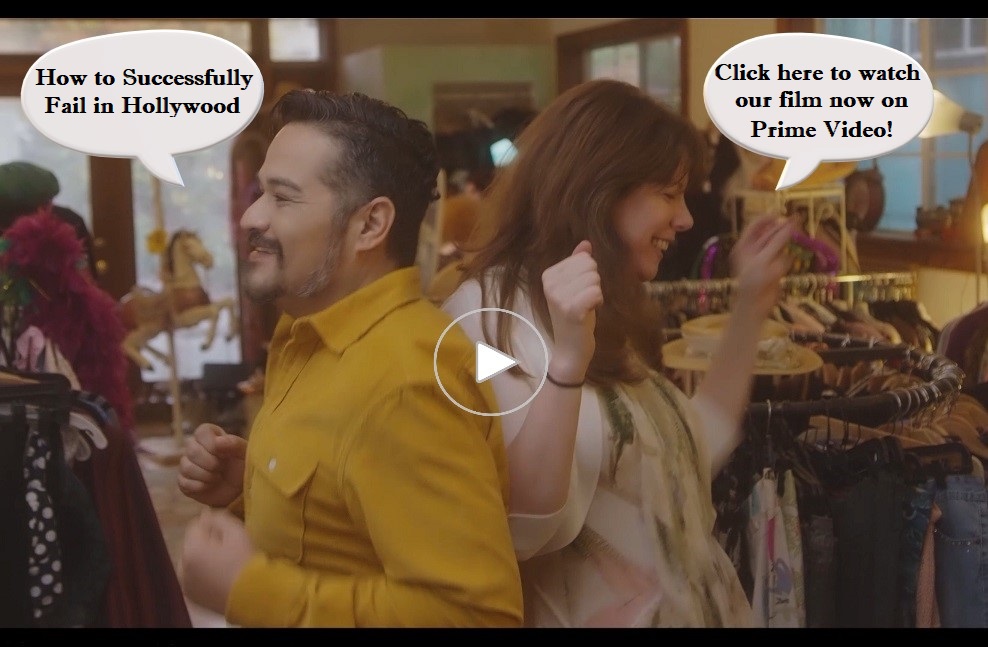 <![endif]>
Click here for storytelling and marketing consultations with C.M. Conway
View our film streaming in the United Kingdom (more countries soon).
Check out our new podcast and share your story on the show.
Be a part of our new film Court(ship) now in development.
Check out our amazing adventures, story and press coverage here.
View video and images of our launch party at Day of Fools in Occidental.
Listen and obtain our film soundtrack by Hope Levy on Bandcamp, here is our music video.
Feel free to help us spread the word now and share our images on social media!
We are excited to bring the little indie that could out into the world!
Filmed in Sonoma County, Bay Area and L.A., featuring funny friends, fantasies and fails.
A deal is struck, who will win? Let the epic failures begin!
To obtain a FREE BONUS please click here.
For press and interview inquiries, please contact us.
Here are links to our IMDb page and film poster.
Check for fun updates on our Twitter or Facebook pages.
_______________________________________
Synopsis: Ellie (C.M. Conway) is a bottom-feeder actress at the end of her rope in Hollywood, when
a life-changing event happens with her gay, Latinx friend Ben (Adrian Gilbert). A surreal twist unfolds
with comedic results, blurring the lines of fantasy and reality, as she unwittingly becomes
the key to a new take on Tinseltown where failure is the star.
Our witty and poignant film is an ode to struggling artists trying to make it against all odds,
on their terms while navigating truth, fantasy and identity in outrageous Hollywood.
We are a champion of women, diversity, gender equity and authentic representation of the
Latinx and LGBTQ+ communities.
A community, grassroots effort made our bootstrapped film possible including a hardworking
crew, cast and local location providers.
Filmed in Sonoma County, Bay Area and Los Angeles, including in front of the iconic Hollywood Sign.
Join our amazing journey!
Sponsors, please click here to receive a detailed proposal to increase visibility in demographics for women.
<![if !vml]>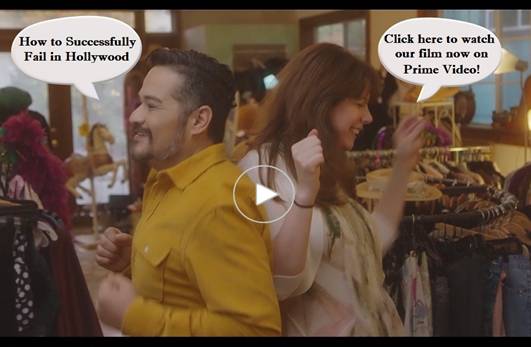 <![endif]><![if !vml]>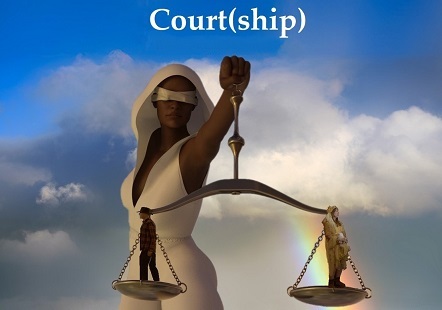 <![endif]><![if !vml]>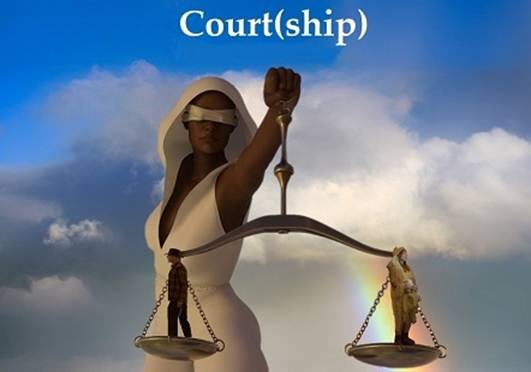 <![endif]><![if !vml]>
<![endif]><![if !vml]>

<![endif]>
Copyright 2023. All rights reserved. No written part of this page or images therein, may be reproduced or transmitted by any means, including photocopy,
recording or any informational storage or retrieval system, without permission in writing from the copyright owner.