<![if !vml]>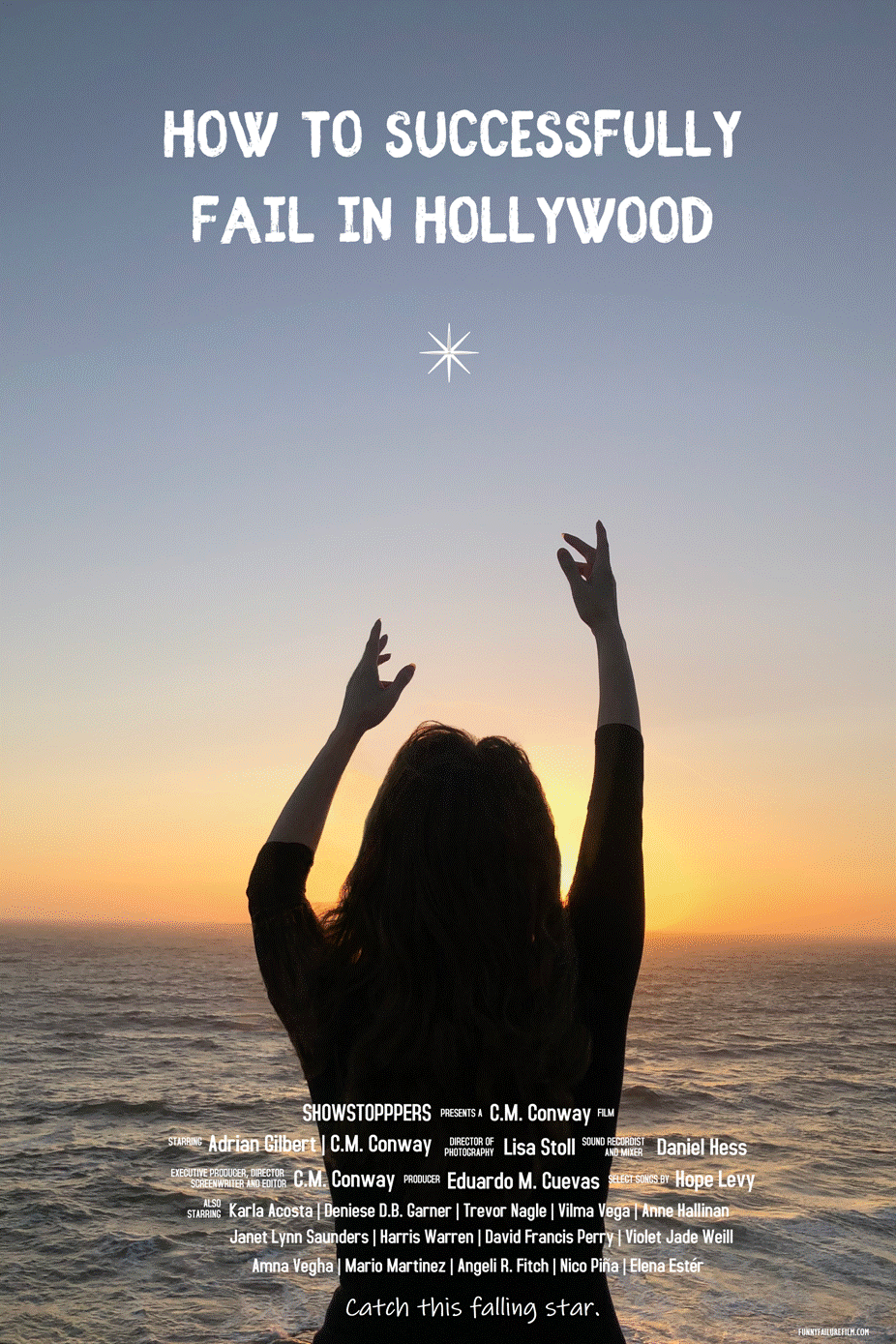 <![endif]>
_____________________________________________________________________
Watch How to Successfully Fail in Hollywood on Prime Video.
Synopsis: Ellie (C.M. Conway) is a bottom-feeder actress at the end of her rope in Hollywood, when
a life-changing event happens with her gay, Latinx friend Ben (Adrian Gilbert). A surreal twist unfolds
with comedic results, as she unwittingly becomes the key to a new take on Tinseltown where failure is the star.
Our witty, inspiring and poignant film is an ode to struggling artists trying to make it against all odds,
on their terms while navigating truth, fantasy and identity in outrageous Hollywood.
We are a champion of diversity, gender equity and authentic representation of the
Latinx and LGBTQ+ communities.
A community, grassroots effort made our film possible including a hardworking crew, cast and local location providers.
Filmed in Sonoma County, Bay Area and Los Angeles, including in front of the iconic Hollywood Sign.
<![if !vml]>

<![endif]><![if !vml]>

<![endif]><![if !vml]>

<![endif]><![if !vml]>

<![endif]><![if !vml]>

<![endif]>
Copyright 2023. All rights reserved. No written part of this page or images therein, may be reproduced or transmitted by any means, including photocopy,
recording or any informational storage or retrieval system, without permission in writing from the copyright owner,