Adventures in the Art of Film Funding Podcast
Watch How to Successfully Fail in Hollywood available on Prime Video.
Our filmmaker C.M. Conway was recently a guest on The Art of Film Funding podcast with host Carole Dean and co-host Claire Papin at From the Heart Productions.
She discussed dynamic Marketing and Media Strategies for Indie Films and Actors.
For podcast or press interviews, please contact us.
Listen to the episode here, or click the image below (interview gets rolling at time code 6:24).
<![if !vml]>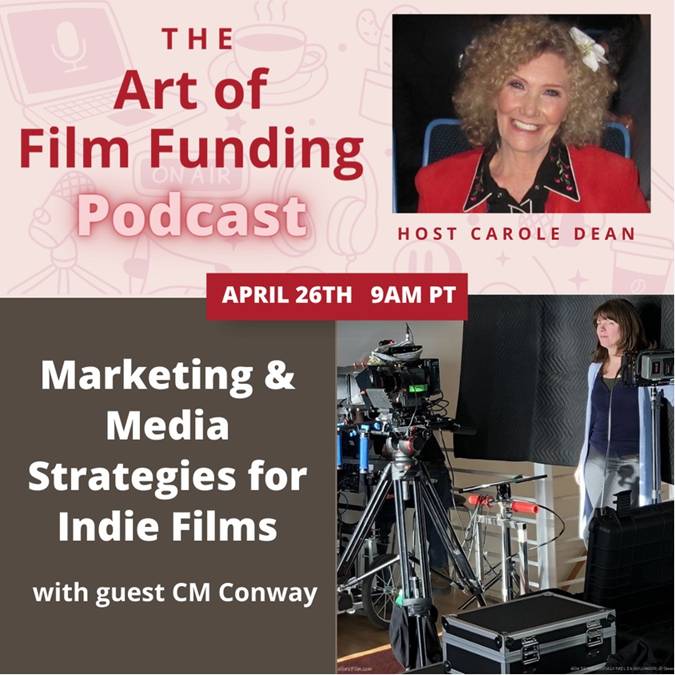 <![endif]>
<![if !vml]>

<![endif]><![if !vml]>

<![endif]><![if !vml]>

<![endif]><![if !vml]>

<![endif]><![if !vml]>

<![endif]>
Copyright 2023. All rights reserved. No written part of this page or images therein, may be reproduced or transmitted by any means, including photocopy, recording or any informational storage or retrieval system, without permission in writing from the copyright owner.