Adventures at Day of Fools, April 1st, 2023
Our digital release party at Day of Fools at Occidental Center for the Arts.
Watch our film now available on Prime Video.
Click video below to watch folks and fools sharing funny flub stories!
In the parade, our filmmaker wears the pink costume she wears in our movie.
<![if !vml]>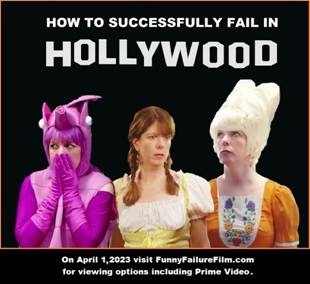 <![endif]>
<![if !vml]>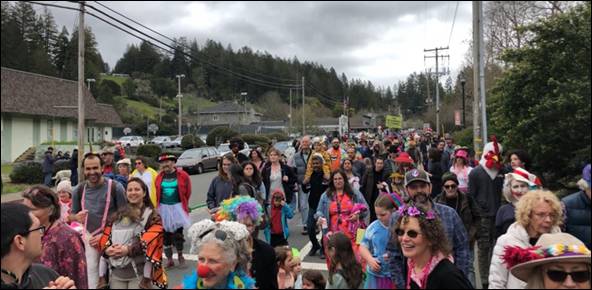 <![endif]>
Hundreds came out in fun costumes to parade, party and celebrate foolery!
______________________________________________________________
Click the banner below to hear the radio interview with our filmmaker C.M. Conway and Harry Duke on The Drive with Steve Jaxon about the event:
<![if !vml]>

<![endif]>
The day was filled with stories, music, activities, bubbles, contests and more.
It was a wonderful homecoming. Our indie about friends, fantasies and fails was filmed at Occidental Center for the Arts, Sonoma County, the Bay Area and L.A.
More information about the event is here.
Occidental Center for Arts: 3850 Doris Murphy Ct, Occidental, CA 95465.
<![if !vml]>

<![endif]><![if !vml]>

<![endif]><![if !vml]>

<![endif]><![if !vml]>
<![endif]><![if !vml]>

<![endif]>
Copyright 2023. All rights reserved. No written part of this page or images therein, may be reproduced or transmitted by any means, including photocopy, recording or any informational storage or retrieval system, without permission in writing from the copyright owner.