UNIQUE ACTS
We pride ourselves on unique and exciting acts to liven up any event! From Look-a-likes of your favorite celebrities to Fire Dancers..... our acts will have a lasting impression! All of our acts are appropriate for the whole family!
---
Look-a-likes and Telegrams:
Have Marilyn or Cher come and surprise your guest of honor at their special occasion with a Comedy-Gram! Our telegrams are fun for the whole family and last about 10-15 minutes. We sing a personalized song to the guest from funny tidbits we learn from you, get the other guests involved and end by presenting them with a silly gift!

We have every imaginable character... here's a sample: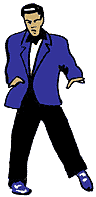 Classic
Nerdy Nurse
Cabaret
Irish Lass
Bag Lady
50's, 60's, or 70's chick
Maid
Nun
Biker
Look-a-likes
Brittany Spears
Liza
Dolly
Richard Simmons
Nicole Kidman
Frank Sinatra
Lucille Ball
Elvis... and MUCH more!
Call us for our complete list...
we have over 60 Comedy Characters!
Other Exciting Acts:
Fire Dancers
Hypnotists
Belly Dancers
Tahitian and Hula Dance Troupes
Astrologers and Tarot readers
Handwriting Analysis
Henna Artists
Hula Dancers
Native American Dancers
and More!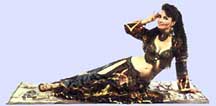 Thanks for choosing
Super Showstoppers...
We look forward to entertaining you!