Children's Entertainment
for Parties, Schools and Libraries

We have Princesses, Superheroes and Fairies who
perform puppet shows,face painting and magic too!
For any event we'll come to you.
We're professional entertainers who love what we do!

---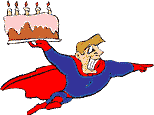 Birthday Parties !

Click here to view our parent reviews at Go City Kids!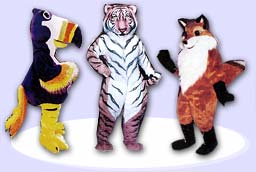 We have traditional and unique children's entertainment and over 75 colorful current characters (and clowns!) to suit any theme. We also have a host of cartoon, plush and furry life-size characters to delight all. All of our entertainers are highly experienced, fun and caring professionals who truly enjoy what they do.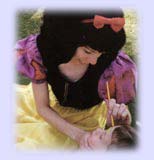 Traditional Entertainment
Your child's favorite character can arrive and entertain from 1-3 hours, depending on your needs and number of children. Character can perform select activities, such as:
Magic · Face Painting · Balloons · Bubbles · Puppets · Games · Parachute Fun · Singing · Storytelling · Dancing · Music · Tea Parties · Dress-up · Crafts · and More!

Other Ideas:

Full-staged Puppet Shows
Small interactive Puppet Shows
Pony rides
Face Painters
Dance Parties
Train rides-- Large and Small
Musicians who perform and lead sing-a-longs
Karaoke Parties
Magicians
H. Potter Magic
Petting Zoos
Hula Parties with Hawaiian Dancer
Ballerina Parties with en pointe Ballerina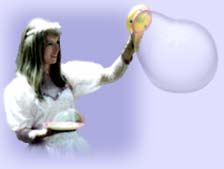 Unique Entertainment
Our unique entertainment will spark your imagination and tickle your funny bone! Fairies lead kids on a magical journey in an interactive storytelling adventure! Our Crazy Craft Lady brings a hodgepodge of crafts and lets the kids go crazy!
Click on: "Silly Safari" to view the puppets for our animal puppet show. Sans theater, we lead sing-a longs,tell stories and peform magic all up close and personal. Kids can touch and interact directly with our animal friends.

We also create fun theme parties like:

Dinosaur Party: large dino illustrations, real fossils and Tyrannosaurus scull!
A Mad Hatter Tea Party
A Talent Show Party (the kids entertain!)
A Silly Science Party
A Zippy Zoo Party (kids dress and act as their favorite animal)
A Backwards Party (come with clothes on backwards!)
And More!
We specialize in working with your themes to help create a truly magical event!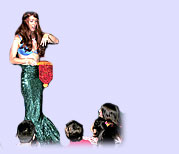 ---
School Entertainment and Library Programs
Storytelling Programs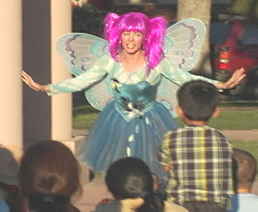 Our Library Fairy Storytelling Programs are very popular with schools and libraries! Miss Fairy dynamically performs stories from rich, diverse cultures (Spanish/Engish tales too!). Storytelling also advances literacy skills. Click on fairy picture to go to her website!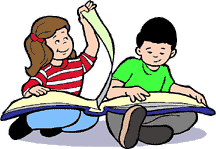 The children also help tell the stories by becoming the characters, acting out the story, wearing symbolic costumes and having fun! We encourage them to use all their senses so they retain (and giggle) more!

Stories become an interactive, fun and lively adventure!
Click on the logo below to see YOUR LA's segment on The Library Fairy on NBC :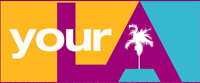 ---
Additional School Entertainment

Any of our Birthday Party entertainment can come to schools to entertain too! Depending on the number of children, we suggest our activities (games, sing-a-longs, magic shows) that involve all the children at the same time.

We look forward to bringing a little magic into the school day!
---
"Your galactic warrior's energy was amazing, Thank you so much!"
--L. Shallman

"The superhero was great with the kids, lots of energy and patience, great entertainer."
--L. Hawkins

"(The Princess) had all the children mesmerized. I had a lot of parents calling me in regards to your entertainment and thanking me.
--S. Ayers

"As usual, you are incredible with kids..."
--C. Turner